Dear Khospace Family!
It's already April?
Time flies when you're having fun…and fun we are having!
I'm thrilled to announce March was the best month in the history of Khospace, by all metrics.
By extension, this also means that you, our community of therapy & wellness providers are making strides and growing, too. Congratulations!
Your success = our success, so let's keep working together to continue the momentum.
During the pandemic, it was the likes of nurses, doctors, supermarket employees, and delivery workers on the front lines; but like any battle, the front line is constantly moving, and now it's your turn. Society needs you now more than ever. It's you, our mental health and wellness providers, who will aid in alleviating and resolving the post-pandemic "aftershock."
Our community will be on the front line for years to come. It's more important than ever that we stick together.
Since day one, our priority has been to facilitate a thriving, interactive and supportive community.
This leads me to announce April's update theme: Community!
Chat With Our Management & Members in Our Slack Community. Access Now Open to Active Members…


The entire Khospace team (as well as most startups) use Slack for communication. It's easy to use, efficient, and available for any Mac, Windows, iOS or Android device. 
Joining our Slack channel will give you the following benefits 😊
1. Location Specific Support in Seconds – Have a question or cancellation? Feedback? Running late? Need extra time? Billing question? No problem! We believe our active members deserve the best possible customer support. Speak directly to our location operators, management team, and founders.
2. Make Friends & Build Referrals – Connect with other members! Active members will start receiving personal invites to join the Slack channel for your specific Khospace location. Our team receives constant referrall requests and having our therapists in one places makes this easier to facilitate.   
3. News & Updates – Our operators will be posting location specific news and updates in each channel to keep you in the know.
"How do I Join?"
If you have used Khospace within the last month, you will receive an invite. 
Free Headshots & Networking Event Schedule…
We are conducting our first (socially distanced) networking events throughout the next few months. In addition to meeting your colleagues, our new photography partner, Winter Raven Photography has generously offered to give all existing members free headshots at our event. This is a great opportunity to expand your network and get a new headshot for use on your social media, Psychology Today, and Khospace directory.
Meet Our New Photographer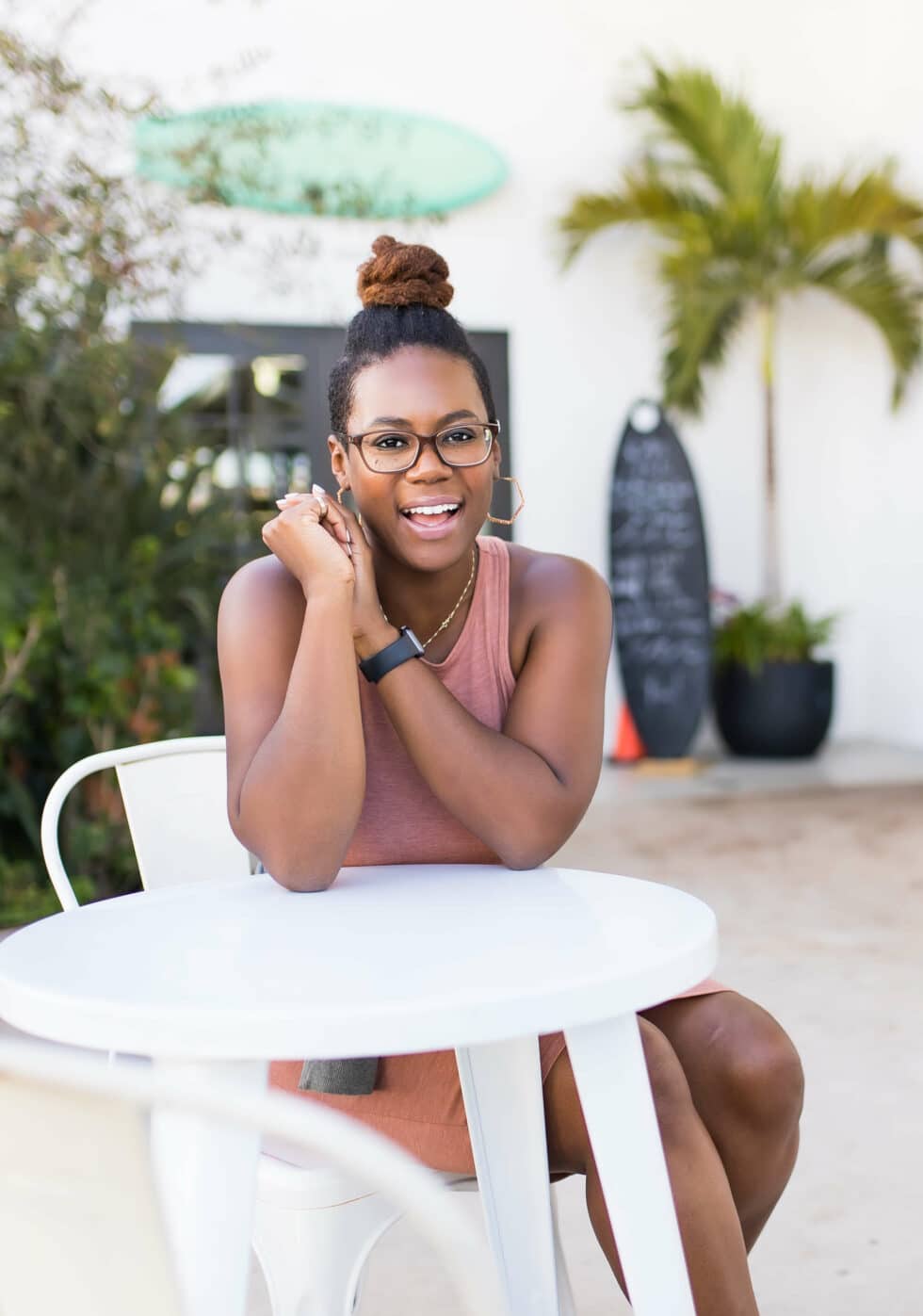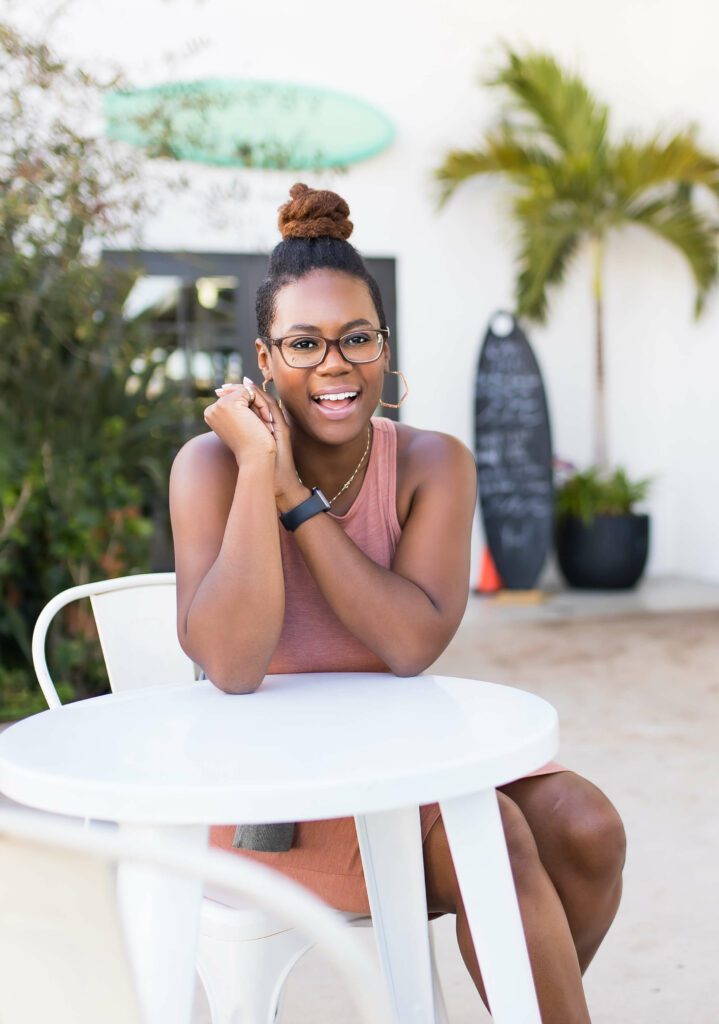 Winter is a Brand Photographer specializing in personalized branding for entrepreneurs. 

Through creative direction and strategy, she helps women to share the voice of their brand through gorgeous, high-quality, intentional imagery!
More BodySpace Rooms on The Way in Delray Beach…
Our BodySpace rooms are pretty popular in Delray! So much so that we've made the decision to convert Mindspace Room #6 into another BodySpace room. Our new EarthLite Ellora electric massage bed is expected to arrive the second week of April so you can expect the room to be up and running by then! Stay tuned for updates…
Minimum Booking Time For BodySpace Change
At Khospace, cleanliness is a top priority for us. As a result, and after much deliberation with our most active members we have made the decision to increase the minimum booking time for BodySpace rooms to one hour and fifteen minutes. 
This ensures that there is enough time for everyone to set up, see clients, and most importantly – clean up. Squeezing everything into one hour isn't practical or conducive to a clean working environment and sticking to the established schedule. 
New Business Card Holders…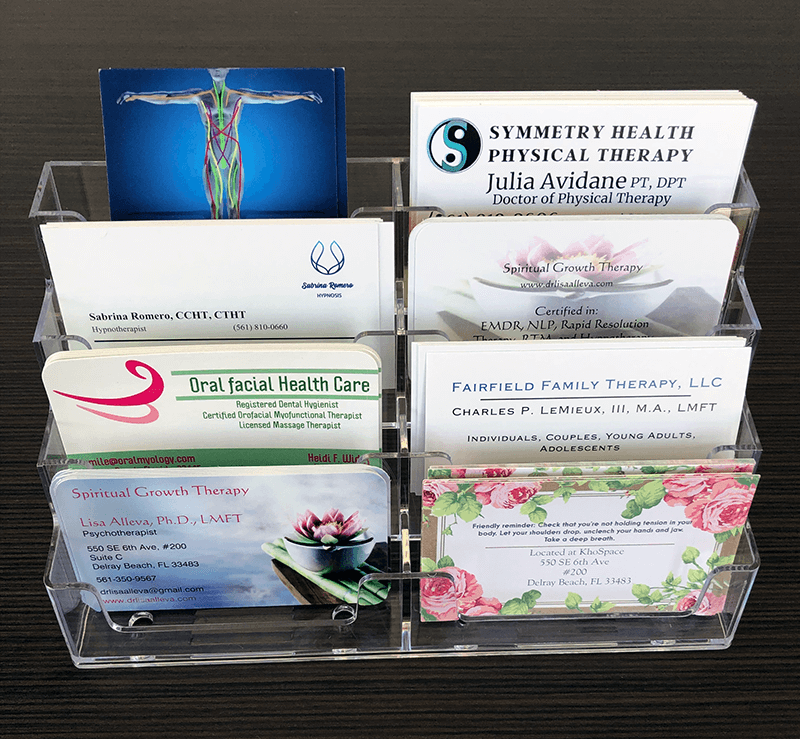 New business card holders have been added at the entry of each Khospace location. We invite all of our Premium & Standard members to leave their business cards here for our other members and clients to see.
That sums it up for this Month! make sure to check back soon for regular updates!

-Bo Pericic
CEO Khospace