Dear Khospace Family!
It's been too long since our last update!
Truth be told, the team has been slammed opening new locations, updating our app, and improving the Khospace customer experience (all while working on a few secret projects on the side).
Each time we had a new update on deck, something new and exciting happened and we would tell ourselves "just one more week…the update will be even better after this!"
Our July update turned into an August update, then summer update, and living in Florida we forgot that summer does in fact end! Oops!
So here we are without further ado, extra excited to bring you the latest Khospace updates!
Fort Lauderdale, FL: Offices Open For Tours!
Khospace Fort Lauderdale buildout is complete and most new furniture has been delivered!
Initial feedback has been overwhelmingly positive and If I say so myself, our team knocked it out of the park!
But don't take my word for it…see below for a sneak peek of our Mindspace offices
(We're still waiting on a few items for our Bodyspace rooms so updated photos to be added soon)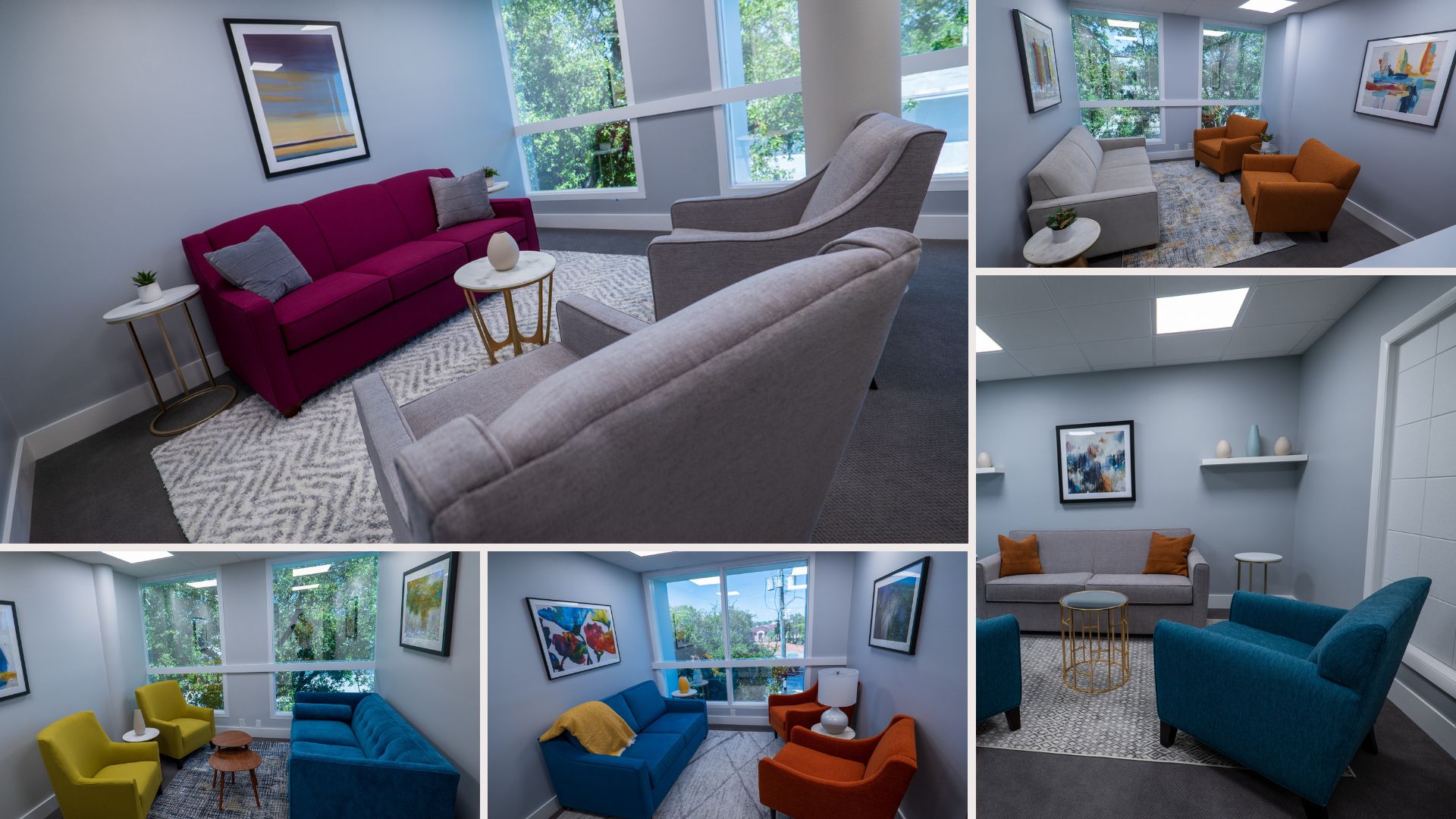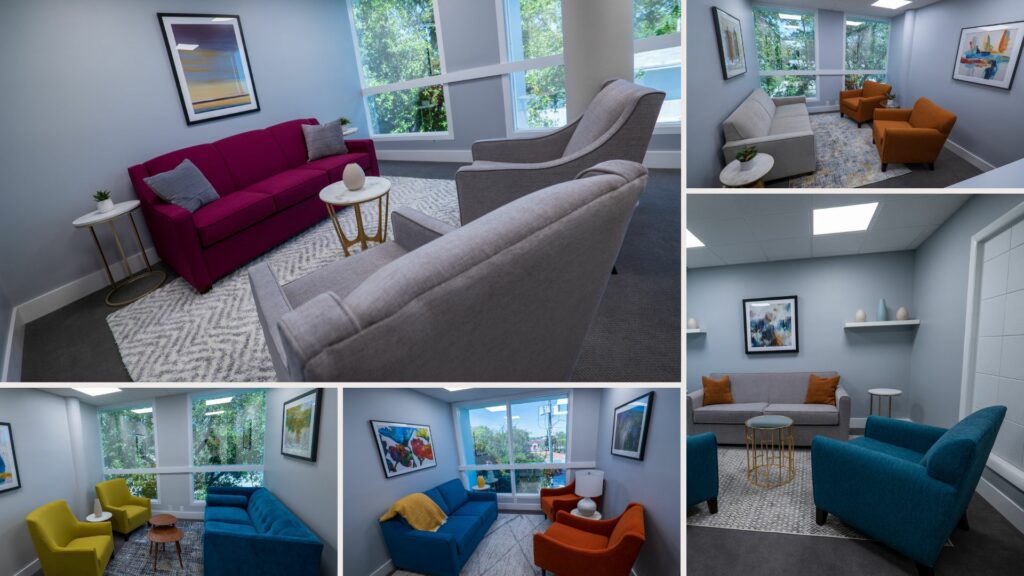 This buildout in particular was challenging due to the increasing supply chain issues as lead time on furniture is upwards of 1 year with certain vendors! 
This got us wondering – what are we to do when no one has quality furniture to sell us?
Make it ourselves, of course!
We started buying football field lengths of fabric and secured our own manufacturing right here in the USA. It is with great pride that I announce Khospace couches and chairs are now Made in America.
Khospace Fort Lauderdale features 6 beautifully appointed Mindspace rooms, 2 Bodyspace rooms, Kitchen area, Lobby, as well as our new corporate office!
Tours are ready to be scheduled by clicking HERE.
Doral, FL (ETA: November)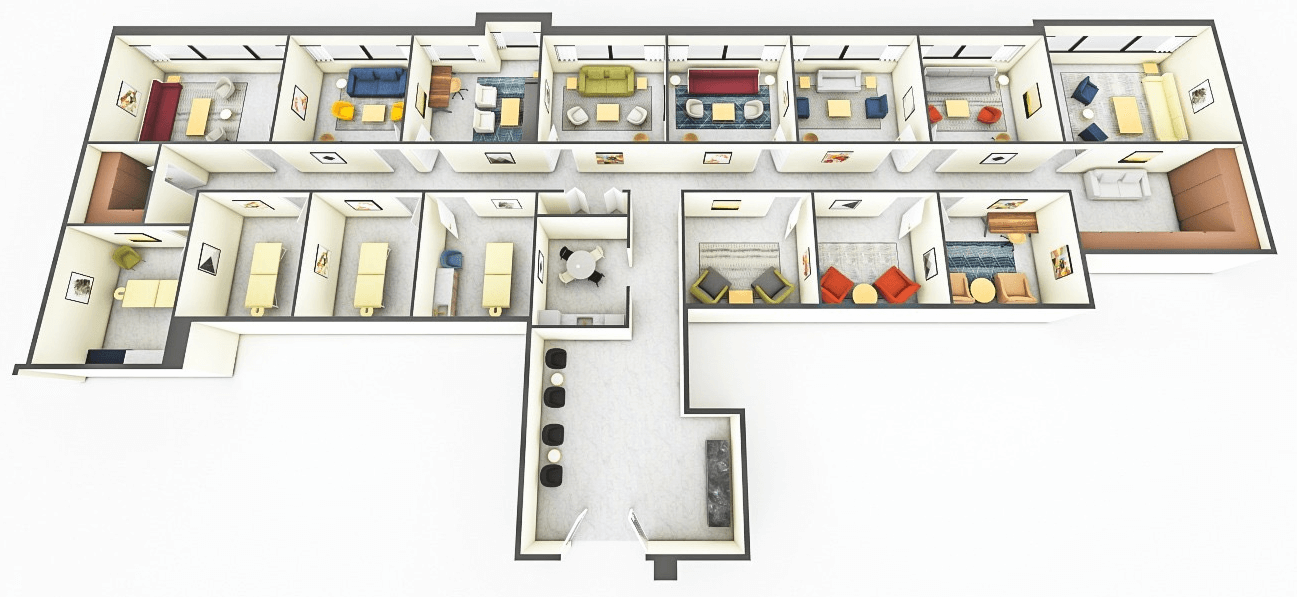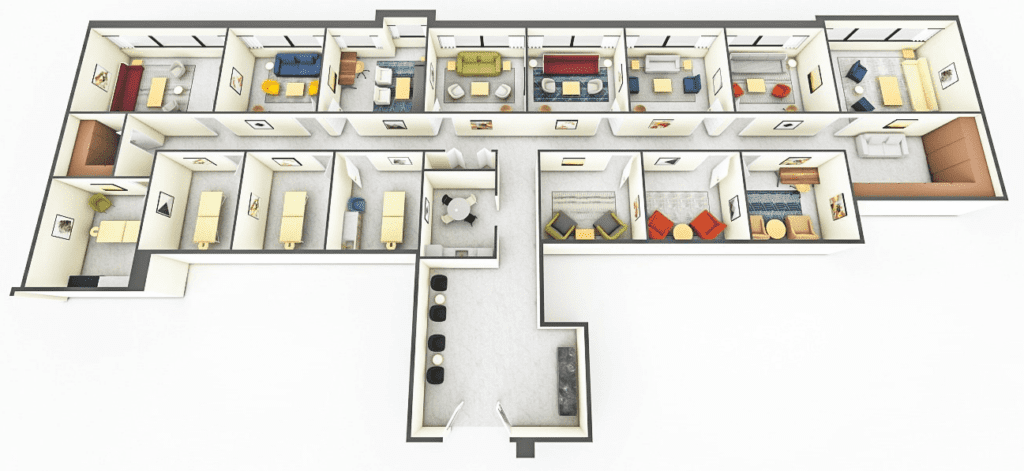 Our Doral location is well underway for a November opening date. The "guts" of the space are now complete (all demolition, electrical work, plumbing and painting). Floors and doors are going in next week with furniture arriving shortly thereafter.
Stay tuned for updates and if you haven't already, please make sure to pre-register at our Doral Location page.
Coral Gables, FL (Added +1,000 SQ FT of Offices)
Khospace Coral Gables has taken additional space on our current floor.  The additional 1,000 square feet will focus primarily on Bodyspace rooms for massage therapists, healers physical therapists + more. 
These new spacious rooms come equipped with Earthlite Ellora electric beds along with a practtiioner lounge with sink and storage. 
The existing Bodyspace room (Room 8) in suite 201 will be converted into another Mindspace room focused on testing services. 
To join Khospace Coral Gables, please click HERE
Coconut Creek, FL
We've just been approved for demolition so you can expect a Q1 2023 grand opening. Stay tuned…
Dublin, OH

For our final update we venture to our first out-of-state location in Dublin, Ohio!
Our buildout is almost complete and we are waiting on final furniture delivery next week.
Khospace Dublin will feature 3 Bodyspace as well as 2 Mindspace rooms with serene nature views creating a peaceful environment for your therapy sessions.
This franchise location is set to open at the end of October!
To schedule a tour, please click HERE